Vinnavadi C Babu Sivakumar             
Principal Consultant
Sivakumar is a dynamic Oil and Gas Industry professional with enriched expertise & experience of more than 4 decades in the areas of Project Management; Well Completions; Sand Control; Artificial Lift & EOR/IOR; Production Operations; Process Reengineering and Team Management.  He has been working hands on in the Oil and Gas Industry across India, Middle East and South East Asia regions.
Sivakumar is a Post-Graduate in Petroleum Engineering from the Indian Institute of Technology (ISM) Dhanbad.  He has presented and published several papers at SPE conferences on Artificial Lift, Thermal Stimulation with Downhole heaters and Chemical and Bacterial well treatments for water shutoff. Sivakumar has also been a line trainer and conducted classroom courses on Production Enhancement, Well Stimulation, Artificial Lift, Sand Control and Well Completions.
Sivakumar is currently associated with M/S Greenfield Oil and Trading Company as a Principal Technical Consultant (Production Technology/Petroleum Engineering)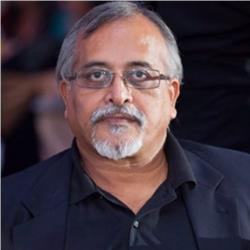 Srinivasulu Suluru
Drilling Domain Expert
He has experience of more than 34 years in the Drilling Industry, He has held several positions such as Well Control Specialist, Stuck Pipe Prevention Champion, Drilling Superintendent, Rig Operations Performance Manager & Well site supervisor. He has experience in
Past Experience
– Well Control Specialist, Schlumberger
– Drilling Superintendent, Schlumberger
– Rig Operations Performance Manager, Schlumberger
– Well Site Supervisor (WSS), Schlumberger
– Rig Supervisor & Driller, ONGC.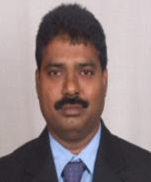 Abhishek Gupta
Senior Petroleum Engineer
He is working as a Petroleum Engineer having  8 yrs of experience in Oil & Gas Industry. Experience with Rig Operations involving Completion/Workover activities & with Rig less operations involving Coiled Tubing, E-Line, Slickline & Well Test operations.
He is expert in Execution in Completion & Rigless operations for turn key Project including engineering support to Workover/Completion rigs & rigless operations. Expertise in Designing well completion, workover & rigless programs for ESP, PCP, Jet Pump, Mono & Selective injectors while abiding by process safety & HSE standards. Experience with well completions including seal bore packers, SSD's, CIM's etc. 
Currently working as a Senior Petroleum Engineer at Greenfield Oil & Trading services.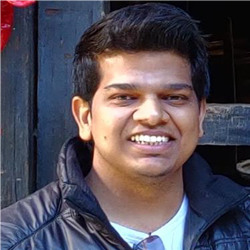 Nitish Choudhary
Business Development Manager
He is currently working as a business development Manager at Greenfield Oil & Trading Services.
Main Responsibilities is to Develop growth strategies and plans, managing and retaining relationships with existing clients and try to Increase client base. 
He is also the founder of EDvantage Learning Solutions an E-learning platform aims to guide students and professionals through online customized oil and gas courses.
Previously worked as a well engineer for Halliburton offshore Services(India). Looked after all drilling operations and logistics related issues of the drilling rig. And has done his bachelors in Petroleum Engineering (2015-2019) from University of Petroleum and Energy Studies, Dehradun.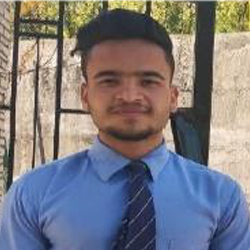 Swagat Kumar Pradhan
Associate Petroleum Engineer
He has completed his bachelor's in Petroleum Engineering ( 2017 – 2021 ) from Guru Kashi University, Punjab.
He began working for us since Aug 2022. The role entails analysing oil and gas technical data as well as fresh sources. Preparing technical reports and presentations, as well as collaborating with the technical team to manage projects and maintain accurate records of problems and progress. Collaborate with the team to track the progress of technical features to help operations run more efficiently.
Also he has been working as Business Development Executive at Edvantage Learning for the past two years.