Neha Chugh Dwivedi
Associate Director
14 years of experience in complete Software Development processes using Java/J2EE/C++/Python technologies.
Computer Science Engineer with post graduation specialization in Algorithms, Database Management and Data Mining.
Designed several software solutions driving continuous improvement to processes, systems, work flow and customer responsiveness using Agile methodologies.
Served as Project manager, client co-coordinator, lead developer and/or team member on dozens of application development projects.
Providing expertise in data storage structures, data mining, and data cleansing strategies to help discover trends (and make sense of them) to better understand audience and discover problem areas giving your business a competitive advantage.
Self starter, outstanding problem solving and decision making skills and a recognized team player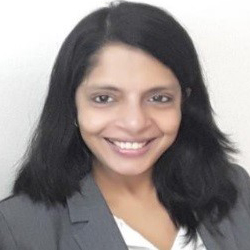 Vinnavadi C Babu Sivakumar             
Principal Consultant
Sivakumar is a dynamic Oil and Gas Industry professional with enriched expertise & experience of more than 4 decades in the areas of Project Management; Well Completions; Sand Control; Artificial Lift & EOR/IOR; Production Operations; Process Reengineering and Team Management.  He has been working hands on in the Oil and Gas Industry across India, Middle East and South East Asia regions.
Sivakumar is a Post-Graduate in Petroleum Engineering from the Indian Institute of Technology (ISM) Dhanbad.  He has presented and published several papers at SPE conferences on Artificial Lift, Thermal Stimulation with Downhole heaters and Chemical and Bacterial well treatments for water shutoff. He has also been an active participant in several SPE Workshops & Forums and been a discussion leader therein on subjects such as Sand Control, Well Completion, Water Shut-off, Artificial Lift etc.
Sivakumar has been recognized as a Subject Matter Expert in Well Completions, Sand Control and Artificial Lift during his tenure with oil companies viz. ONGC, India; The Bahrain National Oil Company and Petronas Carigali, Malaysia.  He has mentored several Production Technologists in the above companies.  Sivakumar has also been a line trainer and conducted classroom courses on Production Enhancement, Well Stimulation, Artificial Lift, Sand Control and Well Completions.
Sivakumar is currently associated with M/S Greenfield Oil and Trading Company as a Principal Technical Consultant (Production Technology/Petroleum Engineering)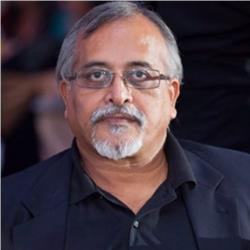 Srinivasulu Suluru
Drilling Domain Expert
He has experience of more than 34 years in the Drilling Industry, He has held several positions such as Well Control Specialist, Stuck Pipe Prevention Champion, Drilling Superintendent, Rig Operations Performance Manager & Well site supervisor.
Past Experience
– Well Control Specialist, Schlumberger
– Drilling Superintendent, Schlumberger
– Rig Operations Performance Manager, Schlumberger
– Well Site Supervisor (WSS), Schlumberger
– Rig Supervisor & Driller, ONGC.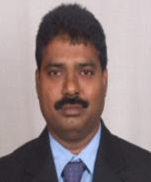 Samir Kale
Well Completion and Intervention Domain Expert
Senior Engineering Professional with 34+ years of experience in the Oilfield industry. Excellent track record of delivering WIS for oil and gas wells for offshore / onshore assets. Served as Contractor and Company Representative and delivered end-to-end WIS operations adding value to business. Managed major challenge of optimization of "Lifting Cost' (USD/Bbl) and added value to the bottom line of any oilfield Exploration & Production (ENP) Company. Extensive oilfield experience with specific focus on compliance and assurance of QHSE policies, pressure pumping, and contract management.
Areas of expertise include:
Well Integrity & Intervention
Well Performance Diagnostics
Well Stimulation & Optimization
Operational Excellence
Contracting Experience
Safety and Quality Compliances
Cost Optimization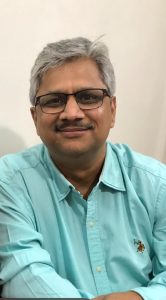 Abhishek Gupta
Senior Petroleum Engineer
He is working as a Petroleum Engineer having  8 yrs of experience in Oil & Gas Industry. Experience with Rig Operations involving Completion/Workover activities & with Rig less operations involving Coiled Tubing, E-Line, Slickline & Well Test operations. Additional experience includes planning & execution of turn-key projects involving technical evaluations & procurement scopes. Mainly experience in Well Intervention Operations Focusing on Coiled Tubing & Pumping Operations, Slick line.
He is expert in Execution in Completion & Rigless operations for turn key Project including engineering support to Workover/Completion rigs & rigless operations. Expertise in Designing well completion, workover & rigless programs for ESP, PCP, Jet Pump, Mono & Selective injectors while abiding by process safety & HSE standards. Experience with well completions including seal bore packers, SSD's, CIM's etc. along with under balance / over balance TCP shoot & Pull perforations. Experience with Fishing operations in workover wells & milling of permanent mechanical packers.
Currently working as a Senior Petroleum Engineer at Greenfield Oil & Trading services.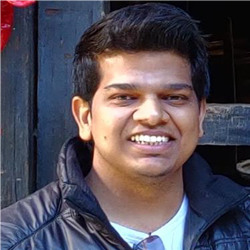 Nitish Choudhary
Business Development Manager
He is currently working as a business development Manager at Greenfield Oil & Trading Services .
Main Responsibilities is to Develop growth strategies and plans, managing and retaining relationships with existing clients and try to Increase client base.  Negotiating with stakeholders. Identifying and mapping business strengths and customer needs and also involved in technical execution of the products.
He is also a founder of EDvantage India . EDvantage Inda is an Elearning platform aims to guide students and professionals through online customized oil and gas courses.
Previously worked as a well engineer for Halliburton offshore Services(India). Looked after all drilling operations and logistics related issues of the drilling rig. Solid well and project engineering Skills coupled with demonstrated strong communication and analytical skills and diplomatic negotiation abilities that will enable a smooth transition as a productive and successful well engineer . Possess self-motivation, strong work ethic, continuous improvement drive, and collaborative spirit to win.
He has done his bachelors in Petroleum Engineering (2015-2019) from University of Petroleum and Energy Studies, Dehradun.